Social Media Advertising
starts here...
We help our customers to create a compelling bond with their audience and build a magnificent brand, We have gained invaluable insights into behavior and segmentation through specializing in planning media that reach diverse markets.

So if you want to reach your audience in their daily routine and influence their purchasing behavior, let's get in touch.
Want to generate immediate results?
Our social media advertising services help you generate immediate results on social media.
We connect your products or services to thousands of people who may be interested in them. Our social media advertising services will allow you to leverage the most cost-effective and targeted form of advertising available today.
So if you're looking for effective ways on how to boost your lead generation, brand awareness, conversions, and sales, then our advertising agency is what you need.
Every Client Gets A Tailored Social Media Advertising Strategy.


Every business offers different products and has a different target market. And whilst we have developed social media advertising best practices. Outstanding results in this space cannot be achieved with a one-size-fits-all approach.


We develop and implement fully tailored social media advertising strategies for all our clients.


We've found that doing so, is the best way to consistently generate fantastic results.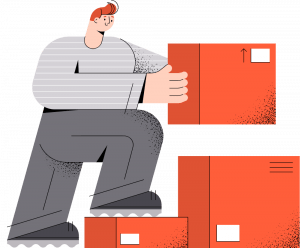 Develop Brand Awareness-
Growing your followers on social networks will help you increase word of mouth and referrals. Our social media marketing services will help you increase your followers with relevant people. We will ensure that your followers match the demographics, interests, and behaviors of your typical customers.

Engagement-
When you build a strong connection through engagement with your audience, they are more likely to buy from you. We will help you increase engagement (likes, comments, etc.) on your social media posts. The more engagement you have, the stronger your connection is with your audience.

Traffic & Conversions-
Increasing your website traffic will directly influence leads and sales. That's why this service is best paired with our social media advertising services, where we focus on developing social media advertising campaigns that drive high volumes of traffic to your website.

Social media has been continuously evolving over the years. Every now and then, new trends pop up as fresh features and algorithms are being released. And this makes it more crucial for marketers to keep up with the latest changes.

WAY is always up-to-date. If you utilize our social media advertising services, you can rest assured that all of our advertising strategies are aligned with the latest trends.

And what does this mean for your business?

It means you can get ahead of the competition!
1. Develop a Real Advertising Strategy​
We will develop a clear and concise ad strategy for your business. It will include proven advertising funnels to show you how we plan on converting strangers into website traffic and conversions.
WAY is a full-service web design agency that is equally adept in custom-made website design, eCommerce stores, and any other business website.

We are specialized in Shopify & WordPress.​
Best Social Media Marketing and Promotion agency that delivers results with its unique and innovative strategies.

Since all businesses are unique in their way, WAY specializes in offering a customized solution for each business, We help you choose the best social media platform to advertise and give the best result out of them.

Advertising on Google and Facebook isn't the game of beginners anymore, Due to recent advertising updates and strict policies of Google and Facebook, it is now becoming hard for a moderate advertiser to bring profits from these channels.

Our Social Marketing Team will make the custom plan and implement it with an advanced strategy to build a strong brand presence on social media to get leads, sales, and traffic.

We are specialized in Facebook, Snapchat & Pinterest Ads.
WAY owes its success to highly relevant keyword research, perfect ad copies, and attractive landing pages which only form the basis for the paid advertisement with the best ROI.

Pay-Per-Click is the most effective marketing model to direct traffic to your website through the advertisements on the leading search engines and other relevant sites or directories.

But, paid search campaign is not a 'set it and forget it' – as you need to spend time in managing your ads – that's where the PPC management services come into the picture.

It requires careful and consistent monitoring and management due to many factors, and mismanagement can lead to ineffective ads and loss of budget, resulting in a money drain.

We specialize in Google & Amazon PPC.
If you're ready to meet up and discuss your brief use the contact below and hopefully, we'll see you soon.
We're super glad that you're interested in getting in touch.
For project inquiries only
info@weadvertiseyou.com
For other questions
+91 7087334343
What type of results can I expect?
The key performance indicators we look at are website traffic and conversions. We will evaluate how much traffic your website is receiving, and how many people actually converted into the desired result.
How much traffic can I expect?
The amount of traffic each month will vary. It depends on 1) how effective we make your campaign and 2) your advertising budget. The more fuel we have in the tank, the more results we can generate for you.
How much conversions can I expect?
The amount of conversions will also vary. We will be able to track the amount of conversions from our ads. This will allow us to use performance data of our ad campaigns to make gradual improvements. In consideration of this, we believe your conversion rate will increase over time.However, it is important to note that there are external factors that impact conversions that we do not control. This includes the price, product quality, website destination, and market you are competing in.
How much I need to spend?
The answer is- it depends. Social media advertising will requires you to spend money, but there are different types of ad campaigns you can run. Some campaigns follow the pay-per-click model similar to Google Ads and Bing Ads, while other focus on impressions. However, the exact amount that you need to allot for your social media campaigns will depend on several factors.We recommend our clients to consider the average lifetime value of a customer for their business. Once you understand this, identify the maximum you are willing to spend to acquire one customer. With an experienced social media ad manager, we believe we can help you acquire customers at a profitable rate over time.
How will you learn about my business?
We will learn your business by sending you a questionnaire. Upon completion, we will schedule a kickoff call with you to discuss the questionnaire for validation purposes of your answers. Also, in case we may have any additional questions about your business. After the kickoff call, we will do more research and develop a strategy that is specific to your business.
How will you create ads that fit my business?
In the questionnaire, we learn more about your ad preferences. In the strategy we develop for you, it will specify the advertising approach that we will use for your business. If you approve this approach, we will start developing the ads in an ad calendar. You will have an opportunity to review all advertisements in advance before it is published.
Do I have to provide content for advertisements?
No, you do not have to provide us with content. However, if you have content, we are happy to use it.Your Account Manager can develop unique advertisements that fit your brand. We have access to stock photography and simple design software. We can use these resources to develop advertisements to engage your audience.
Will you monitor ad campaign to make sure we do not waste any money?
Yes, your social media manager will be monitoring your advertising campaigns daily. If ads are not performing well, we will pause them and tweak your campaign.In addition, your social media manager will be optimizing your campaign as time progresses. In most situations, we are running A/B split tests in your ad campaign. This is the process of testing multiple variations of your ads, and the audiences for the ads. By testing different combinations of ads, we are more likely to identify areas of efficiency.
How long are the contracts?
We offer initial contract terms of 3 months. After the initial contract term is complete, your account will be serviced on a month-to-month basis. You have the option to cancel at any time with a 30 day written or digital notice. After 30 days, we will cancel all services and return any information we have back to you.
Are there any setup fees?
There is a one-time setup fee associated with our social media advertising service. This fee is for the time to set up your campaign for service. It includes setting you up in our analytics software, social media systems, and creating any necessary advertising accounts and social media pages.
How long it takes to get started?
If you are ready to get started, contact us. We will help you identify the best plan of action and develop a proposal for you. Upon your approval, we will send you a contract and get your campaign started asap.